Our Staff
Pastor James "Skip" French
Office Mgr. Bette Becht
Pianist Debra Hall
Organist Don P
Welcome to our website. By coming here, you've made the first step in finding out a little about us. I say "a little" because to really get to know us and find out what a loving, caring, sharing family we are, you'll have to come see us.
The words and pictures on this site only give a little introduction. Just the same, we are glad you've made this first step. Whether you are looking for your first church, another church, or just looking for some good folks to become friends with, Highland Christian Church is the place to start.
Skip French, Pastor
In Essentials, Unity—In Nonessentials, Liberty—In All Things, Love
Bible Study 9 am
Social 10 am
Church Service 10:30 am
Singles 3rd Tuesday
each month
Office Hours
Monday to Thursday
8 am to 12 noon
©all rights reserved 2019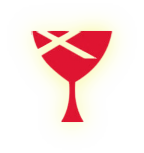 1500 Forest Hills Blvd (Hwy 279) 479 . 855 . 2780 Bella Vista, Arkansas 72715
Wanted
Music Director
Traditional Service
(Disciples of Christ)
Please send resume
to
Highland Christian Church
P. O. Box 3016
Bella Vista, AR 72715
Thank you.
Sincerely,
Bette B. Hall
Office Administrator
Masks are now optional, unvacinated must wear mask Masks are now optional, unvacinated must wear mask
CALENDAR