1500 Forest Hills Blvd (Hwy 279) 479 . 855 . 2780 Bella Vista, Arkansas 72715
Rev. Paul Seal came to our congregation in August 2002, serving our congregation for over 16 years. He can be proud of his direction in our building programs including classrooms, Fellowship Hall, kitchen and additional bathrooms. He inspired the congregation to help make these happen.
Paul retired December 31st after years of successful leadership and inspiration. "You are family when you worship with us".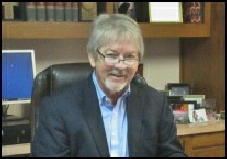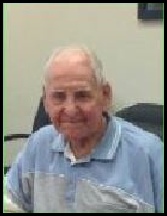 After serving 16 years in the Missionary field in the Philippines, Rev. Bill Keller retired to Bella Vista. He helped found Highland Christian Church. Both Bill and his wife, Vivian, are still active in our Church life. In addition, Bill has been a medalist swimmer for many years.
He also has served in the Community with AARP, Habitat for Humanity, Helping Hands and the Arkansas Military Museum in Fayettville.
"I hope the Lord won't punch my time card yet as I want to do service to others".